Whistler Friday Morning Coffee- April 8, 2016
Good Morning!
We had a little bit of a rain break over the past 4 days but now we're back into the sunshine. I'm hoping to get a few more days in skiing on the mountain. My goal was 50 days this year and I think I'm at 45 right now. ;-)
So, with that being said, it's just another quick blast for you all today so let's get right to it.
HOT NEW LISTINGS: We just listed a 2 bedroom Taluswood townhome with a single private garage that's just been renovated in the past couple of weeks with a brand new kitchen, new bathroom cabinets and counter plus other upgrades at $798,000. We've also just listed a 2 bedroom Aspens at $719,000 and a 1 bedroom end unit Aspens right directly on the ski slope at $649,000. No photos or link available yet - just call me ASAP if you're interested in them.
See below for all the latest listings, price reductions and solds in the Whistler & Pemberton markets over the past week:
The active listing inventory in Whistler & Pemberton is sitting at only 357 active listings which is down by 1 listing from last week.
Our listing inventory is now at it's lowest point in over 12 years, the U.S. dollar versus the Canadian is at it's strongest point in over 10 years AND Whistler Blackcomb is absolutely crushing it with record breaking snow conditions and skier visits right now. If you own a home or condo in Whistler and you're considering selling, CALL ME. This is your best timing in over a decade to get top dollar.
If you're coming up over the next couple of months, keep in mind that many of the properties in Whistler are heavily booked with high levels of occupancy throughout the winter. Just give me plenty of notice and Jennifer and I can check property availability for showings.
All the best,
Dean
P.S. Would you like immediate and exclusive notification when The Linnell Group brings any new property to market even before it hits the Whistler Listing Service or the MLS? Click here to be put on The Linnell Group VIP List and you'll hear about new Whistler listings before the ink is even dry on the listing agreement! Plus, if you sign up for The Linnell Group VIP List we'll send you out a snazzy new Friday Morning Coffee mug!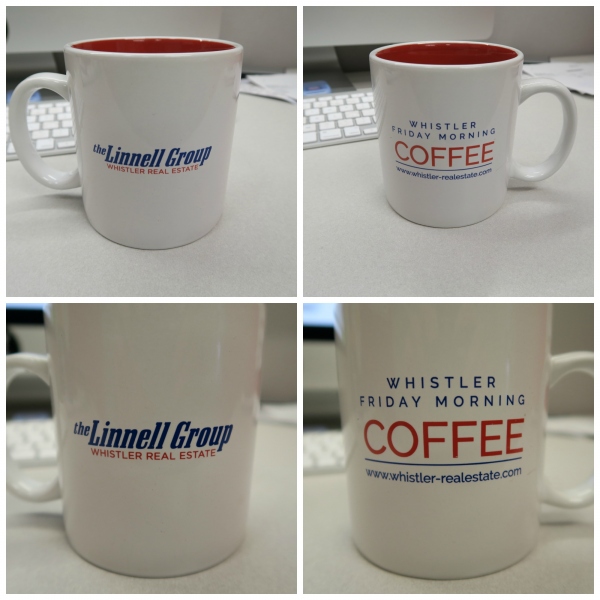 P.P.S. Know someone who'd like to receive our Whistler Friday Morning Coffee emails for Whistler real estate market updates? They can go to this link to sign up.