Whistler Friday Morning Coffee- March 25, 2016
Good Morning!
We took a quick trip to Vernon to ski at Silver Star this week with the boys and had a great time. So much snow there this year - massive snowbanks everywhere!
We're on our way back driving to Whistler this morning so here's a quick look at the Whistler market as of this Friday morning.
See below for all the latest listings, price reductions and solds in the Whistler & Pemberton markets over the past week:
Click here for all the sold Pemberton properties in the past week (none were sold last week).
The active listing inventory in Whistler & Pemberton is sitting at only 362 active listings which up by only 6 listings from last week.
Our listing inventory remains at it's lowest point in over 12 years, the U.S. dollar versus the Canadian is at it's strongest point in over 10 years AND Whistler Blackcomb is absolutely crushing it with record breaking snow conditions and skier visits right now. If you own a home or condo in Whistler and you're considering selling, CALL ME. This is your best timing in over a decade to get top dollar.
If you're coming up over the next couple of months, keep in mind that many of the properties in Whistler are heavily booked with high levels of occupancy throughout the winter. Just give me plenty of notice and Jennifer and I can check property availability for showings.
All the best,
Dean
P.S. Would you like immediate and exclusive notification when The Linnell Group brings any new property to market even before it hits the Whistler Listing Service or the MLS? Click here to be put on The Linnell Group VIP List and you'll hear about new Whistler listings before the ink is even dry on the listing agreement! Plus, if you sign up for The Linnell Group VIP List we'll send you out a snazzy new Friday Morning Coffee mug!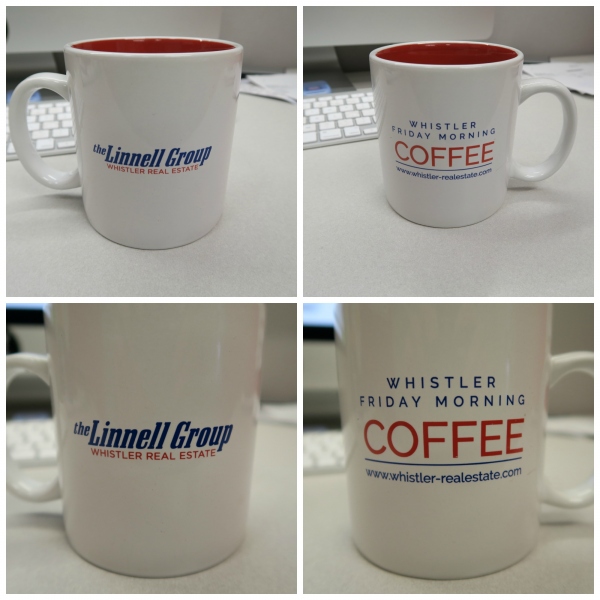 P.P.S. Know someone who'd like to receive our Whistler Friday Morning Coffee emails for Whistler real estate market updates? They can go to this link to sign up.