Whistler and Pemberton have remained popular destinations for real estate investors due to their stunning location and endless outdoor recreational opportunities. In this blog post, we will take a closer look at the Q3 2023 real estate activity in both markets.
Despite some uncertainty, the markets continued to see steady sales, and the luxury segment witnessed notable transactions. In this overview, we will explore the current trends and what they mean for buyers and sellers looking to invest in the upcoming months.
Let's dig into the real estate market figures for Whistler and Pemberton in the third quarter of 2023.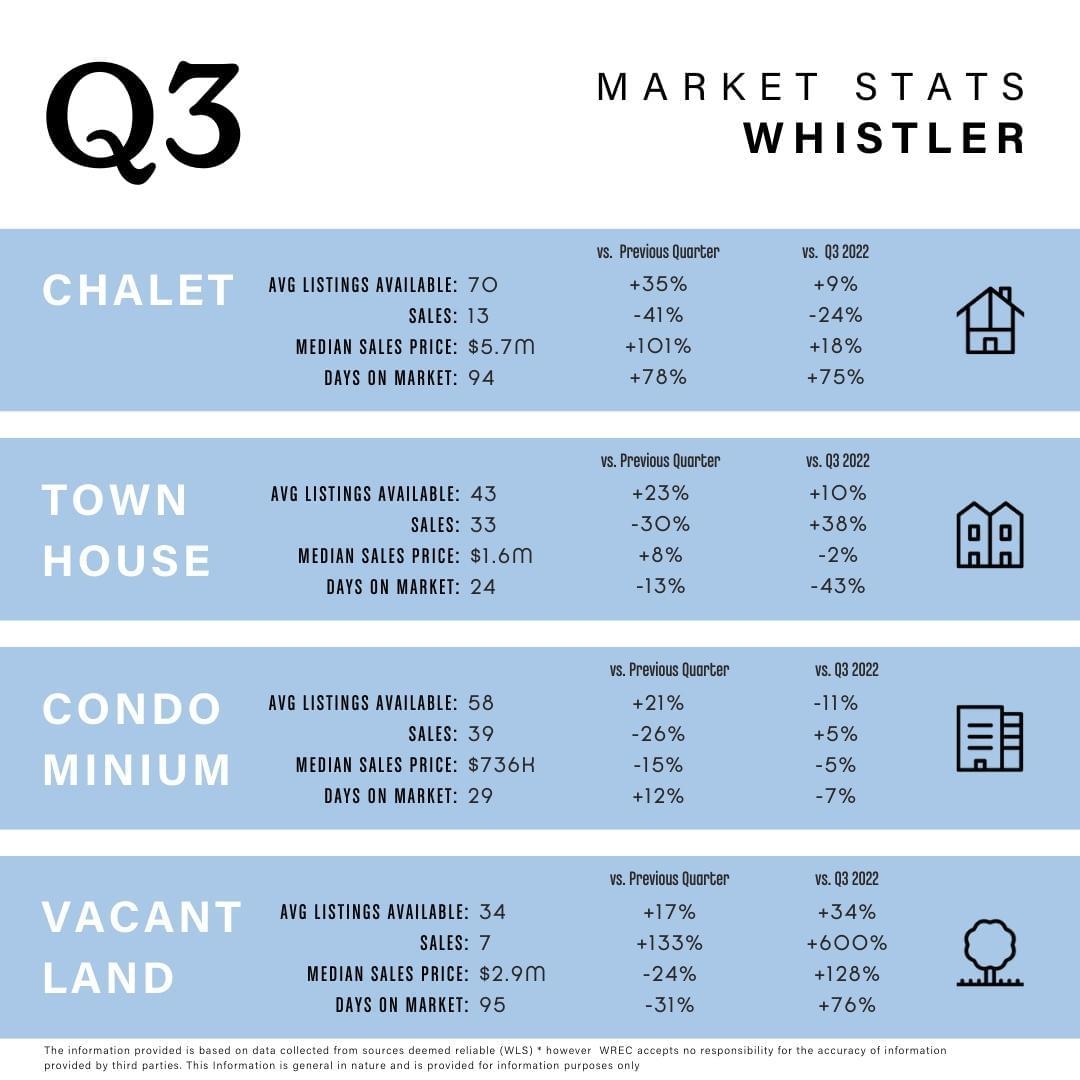 Whistler reported 106 sales in third quarter of 2023. Though this figure is slightly lower than Q2, it marks an improvement from the same quarter in 2022. Many buyers were cautious and monitoring financial markets for the right property. However, a record-breaking home sale at $32 million did wonders for the market confidence, ensuring that interest and sales remain consistent. As the ski season starts, buyers are expected to utilize the increased inventory to secure properties for skiing.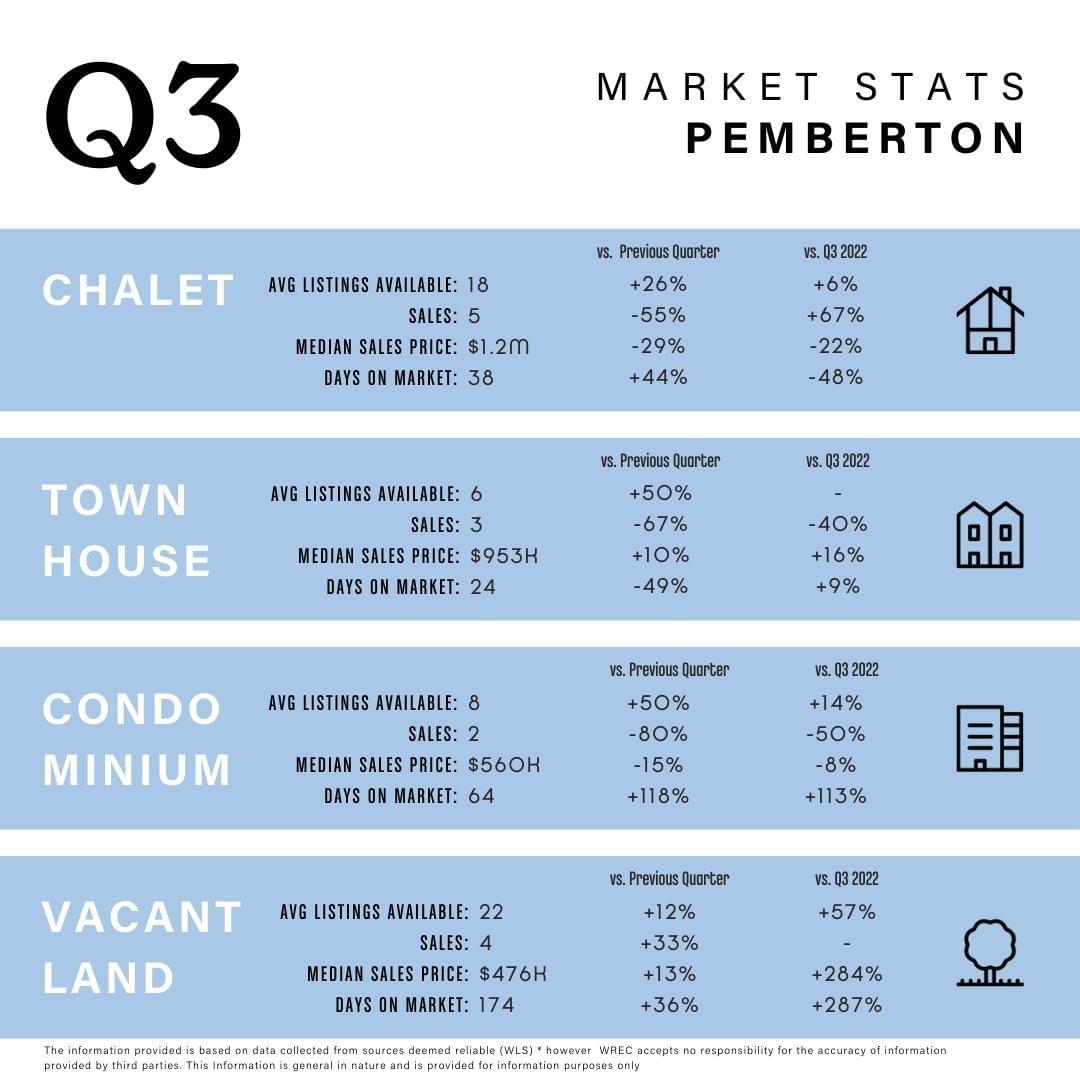 On the other hand, Pemberton saw a dip in sales for this quarter, with 17* sales. This decline reflects interest rate concerns and financial constraints. Nevertheless, the Q3 sales across all property categories equaled the total for 2022, demonstrating the market's resilience even during challenges. Median prices remained steady or even went up depending on the property category. An improved inventory level offered buyers more options and made up for the low sales, and sales pace is anticipated to match typical fall and winter market trends.
It's worth noting that some Whistler residents may opt for Pemberton due to lifestyle and affordability. Pemberton is just a twenty-minute drive from Whistler and is embraced by nature, boasting a quieter community and more affordable prices. So, for those looking to live near Whistler or purchase property for rental purposes, Pemberton holds an appeal that cannot be ignored.
Alongside this, the on-going uncertainty surrounding the interest rates and future Bank of Canada policies affected both markets. Nonetheless, there remains a sense of confidence among both buyers and sellers, with steady sales and consistent interest encouraging investment.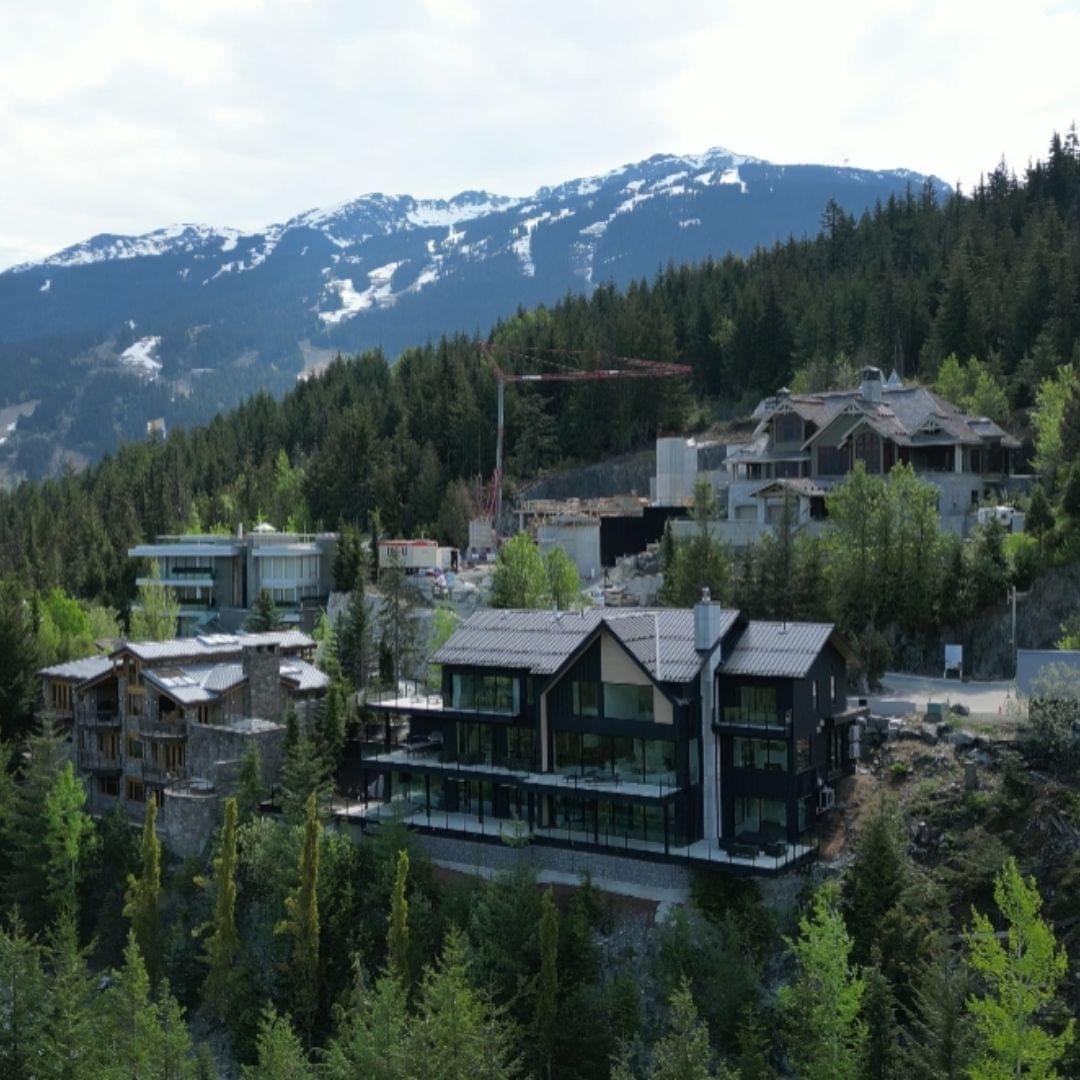 The Q3 2023 real estate activity for Whistler and Pemberton offers a mixed bag of results. While sales figures have dropped slightly and the interest rates and future policies remain uncertain, the luxury segment has offered a degree of confidence to the markets. An increase in inventory has given buyers plenty of options while making up for the low sales numbers. Furthermore, Pemberton's affordability and quieter lifestyle may entice new buyers to the area, proving appealing alongside the convenience of the twenty minute drive to Whistler. Ultimately, investing in real estate in Whistler and Pemberton remains an attractive investment opportunity with the upcoming winter market offering a sense of optimism.